If your ambition is to have a career with purpose where you can make a real impact through your work, then For Purpose is the graduate programme for you
Are you searching for a meaningful career that will impact society?
For Purpose is Ireland's nonprofit graduate programme. We attract, mentor and develop the future leaders of the nonprofit sector. The programme connects different mission driven organisations with talented graduates who want to make an impact in their careers.
We partner with nonprofit organisations to offer paid graduate traineeships across a wide range of career paths ranging from fundraising & communications to programmes and property surveying.
For Purpose is continuously adding new partner organisations and graduate job opportunities across a variety of career paths, so keep an eye out for updates!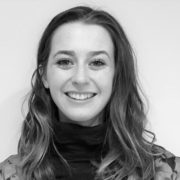 "The For Purpose Graduate Programme is a brilliant opportunity to do something you believe in while also growing professionally. If you're a graduate who is eager to make a difference and asking yourself 'what's next?', For Purpose may well provide the answer"
How does the programme work?
• Graduates apply to the For Purpose programme and undergo an interview process managed by the For Purpose team.
• Following on from screening, candidates are shortlisted to attend a panel interview with the partner organisation.
• Graduate trainees on the programme are selected from this process. Trainees are employed directly by the partner organisation.
• Candidates can be recruited at any stage of the year and commence in their graduate job according to the organisation's timeline.
Successful candidates will be employed by one of the following organisations
For Purpose is the only graduate programme in Ireland offering paid graduate opportunities across the nonprofit sector. We provide you with:
• One-to-one mentoring sessions with experienced professionals that have a background in the nonprofit sector.
• Learning Seminars hosted by sector leaders.
• Access to a professional network and opportunities for career progression.
• Peer networking opportunities with other graduate trainees on the programme.
• Certain graduate opportunities offer additional professional training.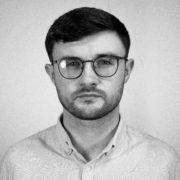 "For Purpose offers excellent support. The monthly mentoring with an experienced professional gives me guidance on how to navigate my role as well as, my professional development, while the learning seminars provide an excellent opportunity to network"
Some FAQs about the Graduate Programme
What is the For Purpose Graduate Programme?
The For Purpose Graduate Programme connects graduates seeking job opportunities with nonprofit organisations.
Am I applying to work for the For Purpose Graduate Programme?
No. We advertise graduate positions on behalf of the nonprofit organisation. The successful candidate will have full access to the benefits of our programme! However, you are employed by the company you apply for.
I am a current graduate seeking career opportunities, how can I keep track of new jobs?
I'm currently a student. What experience do I need to be a successful candidate?
Ideally, experience in volunteering or the nonprofit sector would be fantastic, this shows your passion for the sector! However, any relevant experience such as part-time jobs, involvement in college societies or extra-curricular activities would benefit your application. Take a look at our current vacancies if you'd like to see the skills our current nonprofits are seeking in a graduate!
Does For Purpose have an annual deadline, like other graduate programmes?
No, there are no looming annual deadlines!
We have continuous graduate opportunities which appear on a rolling basis. Of course, each position has their own application deadline, but job opportunities become available at any time throughout the year!
I am a mature student. Can I still apply for a job with For Purpose?
Yes, you can! Our roles are targeted towards people in their early career, regardless of age. Our positions are usually on the first step of the organisational chart and your salary/level of responsibility will reflect this.