If your ambition is to have a career with purpose where you can make a real impact through your work, then For Purpose is the graduate programme for you
Are you searching for a meaningful career that will impact society?
For Purpose is Ireland's nonprofit graduate programme. We attract, mentor and develop the future leaders of the nonprofit sector. The programme connects different mission driven organisations with talented graduates who want to make an impact in their careers.
We offer paid graduate traineeships across a wide range of career paths ranging from fundraising & communications to programmes and property surveying.
For Purpose is continuously adding new partner organisations and traineeships across different career paths so keep an eye out for updates!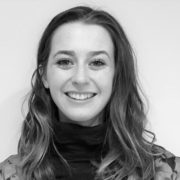 "The For Purpose Graduate Programme is a brilliant opportunity to do something you believe in while also growing professionally. If you're a graduate who is eager to make a difference and asking yourself 'what's next?', For Purpose may well provide the answer"
How does the programme work?
• Graduates apply to the For Purpose programme and undergo an interview process managed by the For Purpose team.
• Following on from screening, candidates are shortlisted to attend a panel interview with the partner organisation.
• Graduate trainees on the programme are selected from this process. Trainees are employed directly by the partner organisation.
• Graduate trainees can be recruited at any stage of the year and commence in their traineeships according to the organisation's timeline.
What organisations can I work for?
For Purpose is the only graduate programme in Ireland offering paid traineeships across the nonprofit sector. We provide you with:
• One-to-one mentoring sessions with experienced professionals that have a background in the nonprofit sector.
• Learning Seminars hosted by sector leaders.
• Access to a professional network and opportunities for career progression.
• Peer networking opportunities with other graduate trainees on the programme.
• Traineeships in certain career paths offer access to accreditation routes with professional bodies.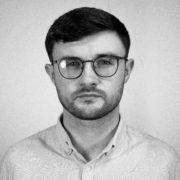 "For Purpose offers excellent support. The monthly mentoring with an experienced professional gives me guidance on how to navigate my role as well as, my professional development, while the learning seminars provide an excellent opportunity to network"