FOR PURPOSE – Social Impact GRADUATE PROGRAMME
For Purpose assists nonprofit organisations attract, mentor and develop the future leaders of the nonprofit sector. The programme connects nonprofit and charity organisations with talented graduates who are searching for purpose in their careers and the opportunity to make an impact on civil society.
The For Purpose Graduate Programme has three elements:
Work placement: one-year paid employment with a nonprofit organisation
Mentoring and reflective practice: monthly meetings with a mentor to discuss work and future career goals
For Purpose Tuesdays: monthly seminar with sector experts and/or peers
The programme covers a wide range of career paths in a number of different sectors, ranging from marketing & communications, fundraising, social services, human resources, housing officers and more.
We take the pain out of the recruitment process by managing each stage from the start through to completion. At For Purpose, we draft the job specification, advertise the role, screen applications and prepare your organisation for the final stage interviews. This significantly reduces the time and administrative requirements for organisations.
Mentoring & Reflective Practice
Graduates on the programme receive one-to-one monthly mentoring sessions from an experienced For Purpose mentor. The role of the mentor is to help foster the development of graduates over the course of the programme. Our highly experienced mentors offer impartial guidance and support. Mentoring is a key benefit of the programme, both for the graduate and for  your organisation. What graduates say about mentors.
For Purpose Tuesdays - Monthly Seminar
An integral part of our programme is For Purpose Tuesdays. The second Tuesday morning of each month is dedicated to ongoing professional development for our graduates. Each session alternates between Presentations and Workshops with sector leaders and Peer Led Learning, allowing graduates from across the sector to share experiences and discuss ideas. More information on For Purpose Tuesdays.
Since 2012, For Purpose placed over 100 graduates on the programme – 95% of these graduates were offered entry-level roles by the organisation on completion of their graduate programme.
75% of For Purpose alumni are still working in the nonprofit sector.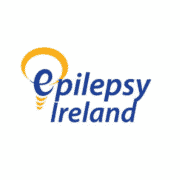 "From our very first meeting with the team at For Purpose, they made the process incredibly easy. The For Purpose team took complete responsibility for every stage of the process including drafting the job specification, advertising the role, screening applications as well as preparing us for the final stage interviews.
During the interviews, the real value of For Purpose became apparent as each of the shortlisted candidates were nothing short of exceptional. We were delighted with the entire process and could not recommend the services of For Purpose more highly."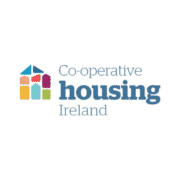 "Within an organisation, a graduate might be the only person at that level, so it is good to have a wider network where everyone is in the same boat.
Grads engage with others at the same level of experience/ inexperience so there is camaraderie, support and it is a comfortable environment to learn."
Organisations Who Have Partnered With For Purpose