FOR PURPOSE IS IRELAND'S NONPROFIT GRADUATE PROGRAMME
For Purpose provides nonprofit organisations with access to a pool of ambitious graduates, striving to make an impact on society. The For Purpose programme is unique, as our graduates gain access to peer- to- peer networking, learning seminars and support throughout the programme. We develop our graduates' potential and aid career development, helping them to become the best employee for your organisation.
The programme covers a wide range of career paths in a number of different sectors, ranging from marketing & communications, fundraising, social services, human resources, housing and more.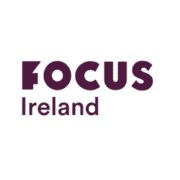 "Through For Purpose's thorough and comprehensive recruitment process we're confident that we can get a candidate who can immediately step up and start assisting and performing from day one"
Mentoring & Graduate Development
Graduates on the programme receive one-to-one monthly mentoring sessions from an experienced For Purpose mentor. The role of the mentor is to help foster the development of graduates over the course of the programme. Our highly experienced mentors offer impartial guidance and support. Mentoring is a key benefit of the programme, both for the graduate and for  your organisation. What graduates say about mentors.
An integral part of our programme is For Purpose Tuesdays. The second Tuesday of each month is dedicated to ongoing professional development for our graduates. Each session alternates between Presentations and Workshops with sector leaders and Peer Led Learning, allowing graduates from across the sector to share experiences and discuss ideas. More information on For Purpose Tuesdays.
Learning Seminars with Industry Champions
As part of the programme, all graduates attend learning seminars. They are hosted by experienced professionals working in the nonprofit sector. Each seminar examines a different theme, which range from career planning to strategic planning and the role of good governance in the sector. The learning seminars also provide an opportunity for graduates across the programme to develop a network. See who hosted our 2019 seminars here.
We manage each stage of the recruitment process from the start through to completion. This significantly reduces the time and administrative requirements for organisations.
Since 2012, For Purpose placed 61 graduates on the programme – 95% of these trainees were offered entry-level roles by the organisation on completion of their graduate programme.
Programme Tailored to your Organisation's requirements
We develop tailored graduate roles across different career paths based on the needs of your organisation.
75% of For Purpose alumni are still working in the nonprofit sector.
2020 proved to be a highly successful year for the For Purpose programme. The level of interest in the programme continues to grow, with applications exceeding 300 applicants for certain roles. The graduate candidates we have appointed are making a significant impact in their organisations.
Our aim of growing the future leaders of the sector is evident in the number of For Purpose graduates who continue to work in the sector.
Organisations Who Have Partnered With For Purpose