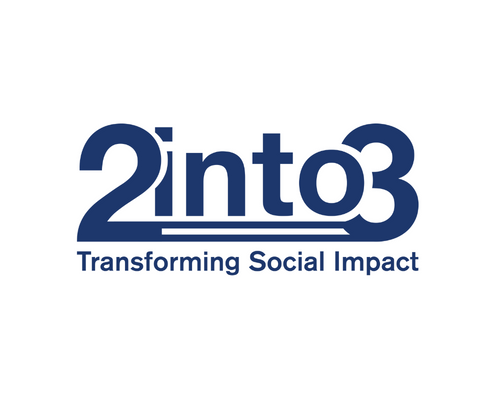 For Purpose is recruiting a Data & Marketing Assistant on behalf of 2into3
Role title: Data & Marketing Assistant
Location:  Huckletree in The Academy, 42 Pearse St, Dublin, D02 YX88
Duration: Full Time/Fixed term – 12 months
Salary: €25,000
Annual Leave: 20 days
About For Purpose
The successful candidate for this role will participate in the For Purpose Social Impact Graduate Programme. We connect talented graduates who are looking to make a real impact in their careers with organisations across the non-profit sector. The graduate will be provided with one-to-one mentoring and support from For Purpose and attend monthly learning seminars.
About 2into3
At 2into3 we work to build the capacity of organisations, enabling them to have a transformative social impact. We are passionate about supporting people and organisations to have a greater impact in the community, whether they are a charity, sporting organisation, government body, social enterprise, philanthropist or private company.
About the role
As a result of their continued growth, 2into3 are looking to recruit a Data & Marketing Assistant to support the work of the Marketing Manager. The position will be focused on working with the company's database and CRM system with a view to improving data quality and accuracy that will allow for the generation of reports, analysis and insights.
The role will be primarily data-focused, but an interest in marketing is important. The role will also provide essential administrative support to the Marketing Manager to ensure the company's marketing strategy is executed effectively, including areas such as website maintenance, as well as online and in-person event management.
For information on the role and organisation, please click here to see our candidate briefing document.
To Apply
Please send your CV and a cover letter to aoife.duff@forpurpose.ie  (in word doc format only – no PDFs) before 5pm on Wednesday, 27th September 2023.
Please include 2into3: Data & Marketing Assistant as the subject of the email.
For more information on For Purpose, please visit our website.
For more information on 2into3, click here.