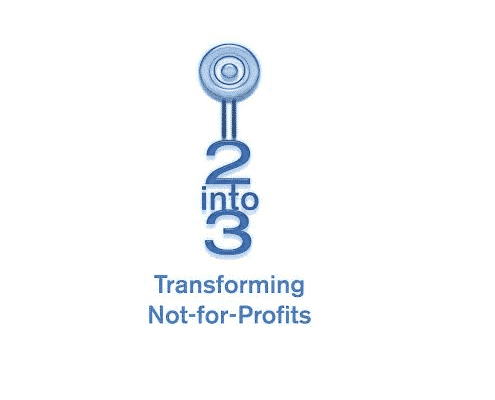 Job Title: Assistant Analyst at 2into3, in partnership with the For Purpose Graduate Programme.
Reporting to: Strategic Planning Lead.
Location:  2into3, The Academy, 42 Pearse Street, County Dublin (Some travel within Ireland expected for team meetings and client meetings. Due to the ongoing situation with Covid-19, remote working will also form a part of the role).
Duration: Initial 12-month contract with the aim of progressing to permanency within 2into3 on successful completion of the Graduate Programme (subject to performance review at 9 months).
Hours: 37.5 hours per week (9:00-17:30, Monday – Friday).
Remuneration: €23,000 with 20 days Annual Leave.
Estimated start date: January 2022
Application deadline:  Jan 4th, 2022, at 5pm. Please send your CV and cover letter in Word Format Only to Shannon.barrett@forpurpose.ie
Role and Employer Summary
2into3 is now recruiting for an Assistant Analyst. Reporting to Strategic Planning Lead and to assigned Consultant(s), the post holder will support the success and continued development of the Management Consulting Practice, by gathering data and conducting analyses that bring new insights to the challenges faced by our not-for-profit clients in strategy and fundraising. The successful applicant for this role will take part in the For Purpose Graduate Programme.
For Purpose Graduate Programme
For Purpose was established to attract, mentor and develop the future leaders of the nonprofit sector.
The programme connects nonprofit and charity organisations with talented graduates who are searching for purpose in their careers and the opportunity to make an impact on civil society. For Purpose provides you with the supports and foundation to begin your career and develop your skills and potential.
The For Purpose Graduate Programme has three elements:
Work placement:  one-year paid employment with a nonprofit organisation
Mentoring and reflective practice: monthly meetings with a mentor to discuss work and future career goals
Learning and development: monthly seminar with sector experts and/or peers, and insert links to opportunities and resources of value for the sector
2into3
2into3 work with mission-driven organisations to build capacity, so that they can have a transformative impact on society in Ireland and the world. The Irish not-for-profit sector is comprised of a diverse range of subsectors, from Social Services and Health to Education and Sport and we have experience working with all types. For more information on 2into3, please click this link.
The opportunity
In this role, you will:
Make a meaningful contribution to a mission driven organisation
Develop an understanding of the dynamics of relationship building in a business environment.
Develop strong stakeholder relationships and communication channels between the relevant parties.
Develop business writing skills.
Gain exposure to formal and informal business meetings to develop skills in organising and participating in meetings.
Use and develop the skills you have learned in a supportive working environment.
Interact with other sub-sector leaders within the nonprofit sector.
Network with other graduates on the For Purpose Graduate Programme working in a variety of roles and organisations in the nonprofit sector.
Work with a mentor to gain confidence in your capabilities and consider your career direction.
Participate in 'For Purpose Tuesdays' monthly learning seminars.
Gain an understanding of the impact and value of the nonprofit sector.
Learn about the issues and challenges facing the sector and how these are being addressed.
Develop a professional mindset and enhance your professional practice.
The Role in Detail
In this role, you will support with:
Business Development
Tracking and identifying relevant tenders and potential new business opportunities.
Researching prospective clients for assigned consultant(s).
Preparing consultancy proposals in line with 2into3 methodology and client's needs.
Research and Analysis
Gathering data from client and market, conducting analysis, and preparing and summarising findings for review by consultant(s).
Preparing client-ready presentations, proposals, reports and research papers under direction of assigned consultant(s).
Monitoring and analysing trends in the nonprofit sector.
Communications / Relationship Management
Attending client meetings with assigned consultant(s).
Attending industry networking opportunities.
Listening to, and accurately capture others' ideas, feedback and concerns and articulate ideas in a clear and engaging manner.
Project Management and Information Management
Supporting with workshop, meeting and webinar logistics.
Supporting in the preparation of client project plans with assigned consultant(s).
Ensuring up-to-date information on prospective and current clients is recorded and maintained on appropriate systems in a confidential and professional manner.
Contributing to the continuous development of all systems, processes and resources to support the above.
Preparing and presenting weekly and monthly project reports for areas of responsibility.
Providing general assistance to assigned consultant(s) in the running and development of the practice.
The Candidate
We would love to hear from you if you have completed your degree, have full working rights in Ireland, and have:
Minimum level 8 degree in any discipline.
Strong communication skills (verbal, written and analytical).
Strong data analysis and numeracy skills – proficient use of Microsoft Excel is a distinct advantage.
Ability to research, collate and present data.
Strong interpersonal skills.
Ability to manage a varied workload and meet challenging deadlines.
Ability to use own initiative and take ownership of work.
High degree of motivation, flexibility and creativity.
Excellent written skills and ability to produce copy in a timely manner.
Strong attention to detail and are highly organised
Strong commitment to teamwork.
Demonstrable interest in the nonprofit sector and the work of 2into3.
An eagerness to learn, and willingness to use that curiosity to contribute to the organisation.
This job description is not exhaustive; it merely outlines the duties and may be subject to change in consultation with the post holder.
If your ambition is to work in the nonprofit sector with an organisation committed to helping mission-driven organisations to build capacity, then we would love to hear from you.
The closing date for applications is January 4th, 2022 at 5pm.  To apply, please send your CV and cover letter in Word Format Only to shannon.barrett@forpurpose.ie