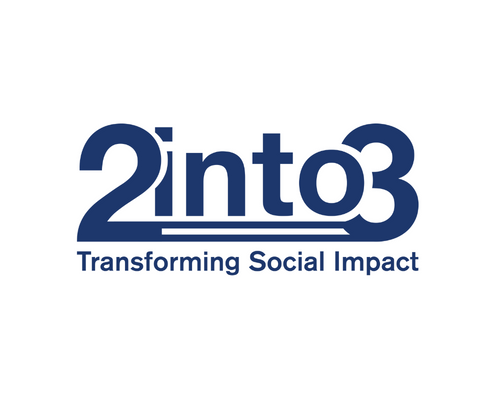 Role title: Assistant Analyst
Reporting to: Director of Grants & Economic Services
Location:  Ormeau Baths, 18 Ormeau Avenue, Belfast (with hybrid working arrangements and travel required).
Working hours: Full-time, 09:00 – 17:30 Monday – Friday
Duration: 12 months (with 6 month probationary) For Purpose Graduate Programme with the prospect of progressing further within 2into3 on successful completion.
Salary: £21,500
About For Purpose
The successful candidate for this role will participate in the For Purpose Social Impact Graduate Programme. We connect talented graduates who are looking to make a real impact in their careers with organisations across the non-profit sector. The graduate will be provided with one-to-one mentoring and support from For Purpose and attend monthly learning seminars.
About 2into3
At 2into3 we work to build the capacity of organisations, enabling them to have a transformative social impact. We are passionate about supporting people and organisations to have a greater impact in the community, whether they are a charity, sporting organisation, government body, social enterprise, philanthropist or private company.
About the role
2into3 is now recruiting for an Assistant Analyst. This role will be split between our Grants & Economic Services and our Partnerships Practice.
Reporting to Director of Grants & Economic Services, the post holder will support the success and continued development of the Management Consulting Practice, by gathering data and conducting analyses that bring new insights to the challenges faced by our not-for-profit and business clients in relation to accessing grants and securing corporate charity partnerships.
This is an ideal opportunity for a graduate with a third-level degree in related discipline interested in working to build the capacity of organisations to have a transformative social impact.
For information on the role and organisation, please click here to see our candidate briefing document.
To Apply
Please send your CV and cover letter to aoife.duff@forpurpose.ie  (in word doc format only).
The closing date for applications is Wednesday, 29th November.
Please include 2into3: Assistant Analyst as the subject of the email.
For more information on For Purpose, please visit our website.
For more information on 2into3, click here.