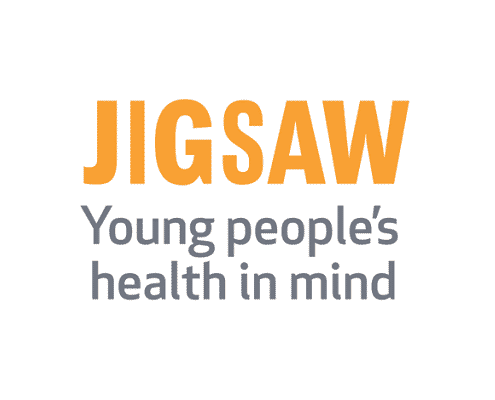 Job Title: Youth Participation Officer
Base: Jigsaw National Office, Westland Square, 16 Pearse St, Dublin 2
Responsible To: Youth Participation Manager
Contract Type: 18 months, fixed-term
Hours: 37.5 Hours
Remuneration: €25,000– €30,000
Estimated Start Date: February/ March 2022
To Apply: Apply through gradireland.com, or send a cover letter and CV in word doc format to Rhonda.wynne@forpurpose.ie
Application Closing Date:  Friday, January 14th, 2022 at 5pm
Position Summary
Jigsaw is now recruiting for a Youth Participation Officer. This early career role provides an excellent opportunity to start your career in an influential youth mental health organisation. The graduate will learn about the work of Jigsaw The National Centre for Youth Mental Health and have an opportunity to work alongside a team committed to valuing and supporting youth mental health.
The successful applicant for this role will take part in the For Purpose Graduate Programme.
For Purpose Graduate Programme
For Purpose was established to attract, mentor and develop the future leaders of the non-profit sector.
The programme connects non-profit and charity organisations with talented graduates who are searching for purpose in their careers and the opportunity to make an impact on civil society. For Purpose provides you with the supports and foundation to begin your career and develop your skills and potential.
The For Purpose Graduate Programme has three elements:
Work placement: minimum one-year paid employment with a non-profit organisation
Mentoring and reflective practice: monthly meetings with a mentor to discuss work and future career goals
Learning and development: monthly seminar with sector experts and/or peers
Jigsaw
At Jigsaw, we are here to make sure that every young person's mental health is valued and supported. Mental health can affect every aspect of a young person's life. We believe every young person must have the support that's right for them, whatever they are going through. If you would like to learn more about our vision for Ireland, who we are and what we do please click here.
The Opportunity
The Youth Participation Officer is a new early career graduate role which has been created to support and further develop the voice and influence of young people, in the context of youth mental health, in Jigsaw. This graduate will work closely with the Youth Participation Manager and Coordinator in the implementation and evaluation of our new Framework for Youth Voice, Participation and Engagement in decision-making.
This will involve playing a support role in the planning, implementation and evaluation of best practice participation approaches and methodologies to ensure that youth voice is central to Jigsaw's practice as a youth mental health organisation. Furthermore, the post holder will act as a key member of the Youth Participation team and as a peer to young people in facilitating and supporting flexible spaces which are focused on enabling a broad range of young people to engage and contribute their voice to decision-making within Jigsaw, particularly at the senior management and Board level.
The graduate will, themselves, act as a critical youth voice embedded within the participation team to enable due weight to be given to the voice of young people at all levels within Jigsaw.
In this role, you will:
Start your career in the nonprofit sector.
Use and develop the skills you have learned in a supportive working environment.
Contribute to the implementation and evaluation of Jigsaw's new Framework for Youth Voice, Participation and Engagement in decision-making
Participate in supporting young people and advocating for youth participation and engagement.
Network with other graduates on the For Purpose Graduate Programme working in a variety of roles and organisations in the nonprofit sector.
Work with a mentor to gain confidence in your capabilities and consider your career direction.
Participate in 'For Purpose Tuesdays' monthly learning seminars.
Gain an understanding of the impact and value of the nonprofit sector.
Learn about the issues and challenges facing the sector and how these are being addressed.
Develop a professional mindset and enhance your professional practice.
Make a meaningful contribution to a mission driven organisation, carrying out work that has a purpose.
Primary Responsibilities
The key responsibility of this role is to support and further develop youth voice and influence, as this relates to youth mental health.
This will involve:
Professional Practice: Programme/Project Support
Work closely with the Youth Participation Manager and Coordinator to ensure equity of opportunity in terms of youth voice and engagement
Work in partnership with other Departments and communicate with Jigsaw Services to support a coordinated approach to youth participation
Manage and maintain an up-to-date accurate database of youth involvement in Jigsaw, in line with GDPR and organisational policies and procedures
Manage data and comply with responsibilities under the Data Protection Acts 1988-2011, Freedom of Information Acts 1999-2014 and the General Data Protection Regulation 2018
Participate in team meetings and attend other meetings as deemed necessary
Undertake other duties as may be requested by the Youth Participation Manager/Jigsaw as required.
Comply with Jigsaw's Child Protection and Welfare Policy
Professional Practice: Relationship Management
Liaise with a variety of groups, organisations, and young people
Engage with those we hear from less in Jigsaw
Support existing youth voice spaces, such as the Youth Research Council, Jigsaw.ie Advisory Group, Youth Mental Health Promotion by supporting youth voice to be central to their work
Support youth voice within key decision-making processes such as interviews
Professional Practice: Youth Voice and Engagement
Stay informed about Youth Participation theory and practices
Leverage research and developments in youth participation to inform practices and influence youth engagement
Plan, deliver and evaluate flexible spaces, using best practice principles, for young people to engage within the organisation
Cultivate new spaces within Jigsaw for a broad range of youth voices to be heard within the decision- making processes, with a particular focus on Senior Management and Board Level
Explore new options for models for engaging young people
Act as a youth voice and peer advocate to guide developments within Jigsaw and to persuade for the value of Youth Participation
CANDIDATE PROFILE: Do you fit the profile we are looking for?
Requirements
Degree or equivalent in youth/community work, education or a relevant social sector or allied health discipline
A good working knowledge of Youth Participation theory and practice
Involvement in delivering programmes or projects which demonstrate good Youth Participation practice
A commitment to youth-led principles, equality of opportunity and Youth Participation
Strong interpersonal skills and an ability to engage with peers /Involvement in working directly with a peer group i.e. young people
Capacity to work in a mutually respectful and meaningful manner with peers and the ability to engage with them on an individual and group basis
Evidence of the ability to work effectively as a team member.
Strong time management skills and capacity to prioritise competing demands
Excellent written and verbal communication skills
Effective presentation skills, including the ability to present information in a clear and concise manner
Proven IT skills including Microsoft Word, Excel, PowerPoint, Outlook and video conferencing software
Flexibility regarding working hours in line with the needs of the organisation (including late evening and weekend work)
Full permission to work in Ireland
Desirable Criteria
Experience of establishing and/or supporting spaces that enable young people's voices to be heard
Facilitation skills
Involvement in planning and running events such as conferences, training seminars and workshops
Experience in the use of monitoring and evaluation tools e.g. National Framework for Children
and Young People's Participation in Decision-making feedback tools
Use of online innovation/methodology to engage young people
Familiarity with Children First: National Guidance for the Protection and Welfare of Children (2017).
Salary commensurate with qualifications and experience. Factors taken into account in determining an appropriate scale include the candidate's knowledge, skills, experience and qualifications relevant to the job.
Jigsaw operates the following benefits for its employee's:
Defined contribution pension scheme.
Annual leave 25 days, exclusive of public holidays and 1.5 company days.
Comprehensive annual Continuous Professional Development schedule
Discounted Group Health Insurance Scheme
Travel pass Scheme/ Bike to Work Scheme
Financial support for further education
This job description is not exhaustive; it merely outlines the duties and may be subject to change in consultation with the post holder.
The role will be subject to Garda vetting and reference checks. Jigsaw is an equal opportunities employer. If your ambition is to work in the non-profit sector with an organisation committed to youth mental health, then we would love to hear from you.
The closing date for applications is Friday, January 14th, 2022, at 5pm.
To apply, please send your CV and cover letter ( in Word Format only) to rhonda.wynne@forpurpose.ie.