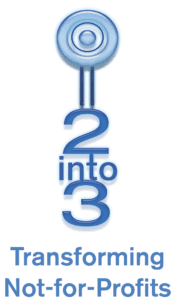 Role title: Research Intern
Location:  Pembroke Hall, 38/39 Fitzwilliam Square, Dublin 2. Due to the current situation with Covid-19, remote working will also form a significant aspect of this role.
Duration: 3 month summer internship (June-August)
Hours: Monday-Friday, 37.5 hours per week  
Remuneration: €1,530 per month
About 2into3:
2into3 work with mission-driven organisations to build capacity and help to ensure they can continue to have a transformative impact on society in Ireland and the world. 2into3 practice areas comprise recruitment, consultancy and research. Since its foundation in 2006, 2into3 has worked with clients across the nonprofit sector in providing a range of consulting services including strategy development, capacity building and research. 2into3 has also published leading research reports within the sector including the Giving Ireland fundraising reports and the Irish Giving Index.
We are looking for a research intern to join our team this summer who will assist with the development of the Giving Ireland research report and carry out online research for our Customer Relationship Management (CRM) database. If you are looking to develop your research skills and work with a leading consultancy for the nonprofit sector in Ireland, then we would like to hear from you!
Research Intern
The Research Intern will work across 2 primary areas in the company. To assist with the development of the Giving Ireland fundraising research report, the intern will review financial accounts of nonprofit organisation and then categorise the sources of income into predefined groups (e.g. state income, fundraised income, earned income) and enter into excel. This data enables us to identify the mix of income across the nonprofit sector which is a key aspect of the Giving Ireland research report.
To enhance our online CRM database, the Research Intern will also search for a range of contacts across the nonprofit sector (e.g. CEOs, HR, Fundraising professionals) to further develop our database.
This internship is an ideal opportunity for any students who are looking to enhance their research skillset and who have an interest in the nonprofit sector.
We are searching for an intern with the following profile:
Student of social sciences, marketing or other relevant backgrounds who will be going into final year or penultimate year next semester
Strong data analysis and numeracy skills, proficient use of excel is a distinct advantage
Ability to research, collate and present data
Strong interpersonal and communication skills
Ability to manage a varied workload
Ability to take ownership of work
Fluent English speaker
Full working rights in Ireland
Demonstrable interest in the nonprofit sector
If you have the above profile and are looking for an opportunity to work with Ireland's leading consultancy for nonprofit organisations, then we would like to hear from you. Apply via gradireland website: https://gradireland.com/graduate-jobs/jobs/626928.
The closing date for applications is Thursday 3rd June.