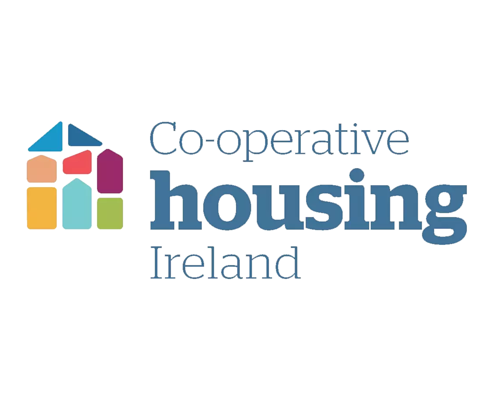 Role title: Junior Surveyor, Asset Management & Property Services.
Location:  Co-operative Housing Ireland (Dublin West), 123 Avondale Park, Mulhuddart, Dublin 15 (with regular travel around the country). Due to ongoing public health guidance, remote working will also form a part of this role.
Duration: Initial 12-month contract with the aim of progressing to permanency within Co-operative Housing Ireland on successful completion of the Graduate Programme (subject to performance).
Hours: 35 hours per week, full-time, Monday to Friday.
Remuneration: €28,000 with 22 days Annual Leave.
To Apply: Please send your CV and a cover letter to rhonda.wynne@forpurpose.ie (in word doc format only – no PDFs) before 5pm on Friday, 4th Feb, 2022.
The successful candidate for this role will participate in the For Purpose Graduate Programme.
For Purpose Graduate Programme
For Purpose is Ireland's nonprofit graduate programme. We connect talented graduates who are looking to make a real impact in their careers with organisations across the nonprofit sector.
Graduate trainees on the For Purpose programme receive one-to-one mentoring and support throughout their traineeship. The programme provides you with the skills and development opportunities to start your career in the nonprofit sector and build your potential.
Co-operative Housing Ireland
Co-operative Housing Ireland (CHI) is an Approved Housing Body (AHB) that represents, promotes and develops the co-operative housing movement in Ireland. CHI works closely with various stakeholders in the housing sector, including Local Authorities, Government, aspiring homeowners, tenants and developers, to provide high quality social-rented, co-operative homes across the country.
Co-operative Housing Ireland is seeking to add a Junior Surveyor to its Asset Management & Property Services Team. The position will report to the Head of Asset Management & Property Services and will be based in our Dublin Avondale Office but with significant travel across the country expected.
The Junior Surveyor will be the initial member of the Asset Management and Property Services Stock Condition Survey Team.  The Junior Surveyor will work with our externally appointed consultant surveyors to deliver a Stock Condition Survey of 20% of our Stock annually in 2022 and 2023.
After an initial period of two years understudy with our external consultants [and satisfactory performance], this Junior Surveyor's role may transition to a more senior Building Surveyor's position.  The purpose of this more senior position will be to lead and advise on the establishment of an in-house Stock Condition Survey Team which will ultimately supersede the requirement for external consultants.
This is an ideal opportunity for a recent graduate, looking to start a career with an approved housing body, learn from sector experts and progress on a career track.
In addition, the graduate will be provided with one-to-one mentoring and support from For Purpose, attend monthly learning seminars and meet graduate peers working in a variety of organisations across the nonprofit sector.
Duties and Responsibilities:
The Junior Surveyor will:
Work with our externally appointed consulting surveyors to deliver a Stock Condition Survey of 20% of our Stock annually in 2022 and 2023.
Act as understudy to consulting surveyors.
Draw up schedules of dilapidations, schedules of condition and schedules of works of necessary repair.
Verify component data on new acquisitions as they enter the CHI portfolio. This will include close liaison with the Development Project Coordinators and Regional Asset Managers.
Populate, update, and manage the Stock Condition and Component Databases. This may be manual via desktop software and/or utilising agile applications.
Work in close coordination with the Asset Management Data Analyst on the maintenance and integrity of the Stock Condition and Component Databases.
Test and advise Head of Asset Management and the IT Manager on appropriate software and agile application advances and upgrades.
Do you fit the profile we are looking for?
Essential
NFQ Level 8 Degree in Building Surveying, Surveying, Engineering or Architecture.
Experience in a similar role in the property, development, or commercial sectors. Work placement as part of a college course may count towards this.
Knowledge of Building Regulations, Fire Regulations, Housing Regulations and services and planning Act.
Awareness of commercial matters.
Proficient IT skills including AutoCAD and Microsoft Office.
Strong project management skills.
Organisational skills: a task manager who can handle a number of deadlines across multiple instructions concurrently.
Self-motivation, and the ability to manage own workload.
Exceptional communication skills.
Flexible approach to work.
Membership of eligibility for membership of RICS or SCSI.
Class B Irish Drivers Licence.
Full permission to work in Ireland.
Graduate Benefits:
Competitive salary commensurate with experience.
Annual leave 22 days, exclusive of public holidays, plus 3 Privilege Days per year.
Cooperative Housing Ireland offers a defined contributions Pension Scheme. Employees have access to the scheme on successful completion of their six-month probationary period.
Travel and subsistence expense policy.
E Working Allowance paid daily for remote working during COVID 19 pandemic.
Continuous professional development opportunities.
This job description is not a definitive list of tasks; rather it is designed to give an overview of the job. It is envisaged that the post-holder will use their own initiative and develop the job under guidance so that the organisations aims are achieved.
If your ambition is to work in the nonprofit sector with an organisation committed to social housing, then we would like to hear from you.
The closing date for applications is 5pm on Friday, February 4th, 2022
To apply, please send your CV and a succinct cover letter (in word document format only) to rhonda.wynne@forpurpose.ie.