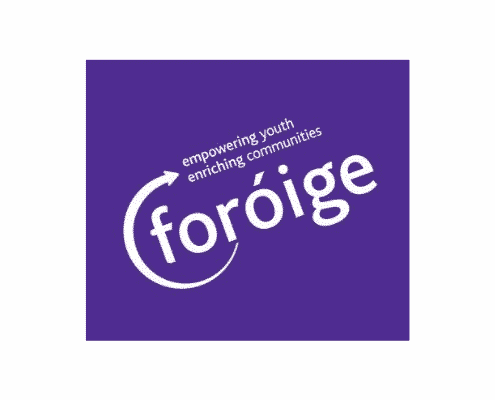 Role title: IT Graduate Assistant 
Location: Foróige Head Office, Park West, Dublin 12.
Number of positions available: 2
Reports to: IT Manager
Duration: 12 month graduate traineeship
Hours: 35 hours per week (occasional evening hours may also be required)
Remuneration: €24,227 per annum. 29 days annual leave entitlement pro-rated.
Start date: June 2022
To apply:  Please send your CV and a succinct cover letter (both in word document format only) to rhonda.wynne@forpurpose.ie.
The closing date for applications is Friday, May 20th, 2022.
Job Description
For Purpose is Ireland's nonprofit graduate programme. We connect talented graduates who are looking to make a real impact in their careers with organisations across the nonprofit sector.
Graduate trainees on the For Purpose programme attend monthly learning seminars and receive one-to-one mentoring and support throughout their traineeship. The programme provides you with the skills and development opportunities to start your career in the nonprofit sector and build your potential.
Foróige is an independent, non-profit national voluntary youth organisation engaged in out-of-school youth development and education. The organisation aims to enable young people to involve themselves consciously and actively in their own development and the development of society.
Foróige employs over 500 staff and involves thousands of volunteers in the creation and delivery of high quality services to young people through the operation of over 600 Foróige Clubs, the Big Brother Big Sister Programme and over 140 General Youth Services and Special Projects.
The organisation is a registered charity and is supported by a combination of statutory, philanthropic and corporate funding. Foróige is an equal opportunity employer and is committed to a policy of Equality of Opportunity in its employment practices.
Role Purpose
Foróige are seeking to add two IT Graduate Assistants to their team.
Key Accountabilities:
Helpdesk support and collaboration
Act as first line support for staff in their use of technology
Prioritise queries, focus on quick analysis and resolution, and work to agree targets
 Computer deployment and management
Rollout of Windows Computers (purchasing, imaging, deploying)
Management of Windows Computers and Servers (incl. Patch Management, software deployment, remote troubleshooting)
 Contributing to IT projects
The IT Department is always busy with new projects and initiatives, and it is expected that the Graduate Assistants will be involved in many of these projects.  The project focus for the next 12 months will be:
Updating our processes so they are aligned with new hybrid models of work,
Migrating our workflows to the Cloud
Improving integration between our various applications (such as Google Workspace, Salesforce, DocuSign, and many more), and others.
Do you fit the profile we are looking for?
Education to level 8 degree standard or higher in the previous 2 years in Computer Science and other relevant technology-based areas.
Excellent computer skills, experience in Google suite an advantage.
Strong knowledge of Microsoft Windows
Knowledge of the policies and procedures of an IT Department.
Strong analytical capability to work with data, procedure and workflow process.
Curiosity and enthusiasm around using technology, and using it to benefit others and society
Positive and flexible approach to team working with an ability to establish and maintain healthy working relationships with people in the course of their work.
Integrity, honesty, and the ability to build trust with others.
Ability to work alone on a broad variety of projects.
Understanding of, and commitment to, principles of confidentiality.
Excellent organisational skills, with an ability to plan and organise a varied and busy workload, including handling conflicting priorities and meeting deadlines.
Excellent standards of accuracy and attention to detail.
Excellent written and verbal communications skills, including ability to draft summary information and correspondence.
Dedicated, focused and independent, committed to providing high-level customer service.
Experience in an administrative role is desirable.
Full permission to work in Ireland
If your ambition is to work in the nonprofit sector with an organisation supporting the development and growth of young people throughout Ireland, then we would like to hear from you.
The closing date for applications is Friday, May 20th, 2022
Please send your CV and a succinct cover letter (both in word document format only) to rhonda.wynne@forpurpose.ie.
Requirements of all Foróige staff
Commitment to the purpose of Foróige and to work within the values, policies and procedures of the organisation.
To act consistently, in a professional manner, at all times.
To participate in regular supervision with your line manager.
Flexibility in relation to hours of work to meet the needs of the work. Work during unsocial hours may be required. There will be some national travel associated with this role.
Identify training needs with your line manager and participate in training opportunities appropriate to the role.
To undertake other duties as may be requested by Chief Executive Officer of Foróige or their nominee from time to time.
Additional Considerations:
As part of Foróige's recruitment process, the successful candidate will be required to complete a medical questionnaire/undergo a pre-employment medical in addition to undergoing 2 reference checks before commencing employment with Foróige.
Foróige is committed to a policy of Equality of Opportunity in its employment practices.