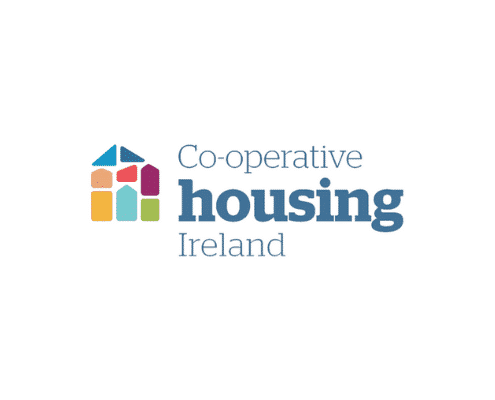 Role title: Human Resources Administrator
Location:  Co-operative Housing Ireland Head Office, located in 11/12 Warrington Place, Dublin 2
Duration: Initial 12-month contract with the aim of progressing to permanency within Co-operative Housing Ireland on successful completion of the Graduate Programme (subject to performance).
Hours: 35 hours per week
Remuneration: €28,000 with 22 days Annual Leave.
Start date: April 2022
To apply: please send your CV and succinct cover letter (in word document format only) to rhonda.wynne@forpurpose.ie.
This role is subject to garda vetting.
The closing date for applications is Friday, March 4th, 2022
For Purpose Graduate Programme Description
For Purpose is Ireland's nonprofit graduate programme. We connect talented graduates who are looking to make a real impact in their careers with organisations across the nonprofit sector. Graduates on the For Purpose programme receive one-to-one mentoring and attend monthly learning seminars with peers from across the sector.
Co-operative Housing Ireland
Co-operative Housing Ireland (CHI) is an Approved Housing Body (AHB) that represents, promotes and develops the co-operative housing movement in Ireland. CHI works closely with various stakeholders in the housing sector, including Local Authorities, Government, aspiring homeowners, tenants and developers, to provide high quality social-rented, co-operative homes across the country.
Co-operative Housing Ireland is recruiting for a Human Resources Administrator to join their Human Resources Team on a fixed-term basis. The contract will be for one year originally with the potential of permanency thereafter through satisfactory performance.
This role will work alongside the Human Resources Manager to provide support to the organisation. It will be an excellent opportunity for the successful candidate to gain exposure to all aspects of Human Resources Management and grow their career through specialist one-to-one coaching, mentoring and on the job learning.
This is an ideal opportunity for a graduate with an interest in social housing and a commitment to working with a housing co-operative that seeks to provide high quality social-rented and home ownership co-operative homes across the country. We are searching for a motivated individual, with strong communication skills, to join CHI's team and be a part of the For Purpose programme. The successful candidate will have the chance to make a real contribution to the organisation and develop their skills throughout the course of the traineeship.
Duties and Responsibilities
To assist and advise employees on all HR related matters and respond to any HR related queries in a timely manner.
To record, update and maintain all relevant employee information and personal data in a timely, careful and efficient manner.
To manage the HR Team email account and take responsibility for all regular administrative requests and HR Communications.
To carry out all recruitment administration inclusive of advertising roles, screening applicants, long-listing candidates for interview, conducting reference-checking and issuing regret correspondence and feedback.
To carry out all onboarding administration such as the issuing of Starter Forms & Employment Documents, creating new employee profiles on BambooHR and procuring/arranging delivery of equipment.
To assist with formal employee induction sessions (general orientation and COVID-19 related) for new employees and issue announcements to the Organisation on all new joiners.
To champion the Employee Assistance Programme, issue regular communications to staff regarding health, safety and well-being at work and research fun initiatives for staff to take part in.
To mark all employee milestones such as birthdays, work anniversaries, retirements, promotions etc. with appropriate gestures and assist with the organisation of social events.
To assume responsibility for absence management within the Organisation by recording all Leave details and processing related medical/welfare documentation.
To assume ownership of the HR document filling system in CHI's Head Office, HR Online Shared Drives and the Human Resources Information System – BambooHR, keeping all up to date.
To assist with the preparation and submission of data to CHI's external partners responsible for Payroll, Pension Scheme and Risk Scheme.
To assist with the identification and management of all Learning, Training & Development initiatives in the Organisation.
To assist with all Reward & Performance Management initiatives and related administration of Probationary Reviews, Mid-Year Performance Reviews and Annual Performance Appraisals documentation.
To liaise with all relevant stakeholders as required and take direction from the HR Manager on ad-hoc issues in addition to any other reasonable duties & responsibilities deemed relevant to the role.
Do you fit the profile we are looking for?
Level 8 or 9 Qualification in Human Resources Management.
Experience of working in a Human Resources role.
Understanding of Irish Employment Law and best-practice HRM.
Exceptional attention to detail.
Excellent communication and soft skills
Self-motivated and driven.
Resilient, trustworthy and empathetic.
Commitment to confidentiality.
Legally able to work in Ireland/EU.
Full Clean Driving License.
If your ambition is to work in the nonprofit sector with an organisation committed to social housing, then we would like to hear from you.
The closing date for applications is Friday, March 4th, 2022
To apply, please send your CV and succinct cover letter (in word document format only) to rhonda.wynne@forpurpose.ie.
CONDITIONS & BENEFITS OF EMPLOYMENT
Salary
The salary for this post will be €28,000 for the duration of the fixed-term contract.
Should the role become permanent, CHI operates a performance-based salary model that allows for yearly salary increases on a set salary range through performance.
Annual Leave
Annual leave will be 22 days (exclusive of 10 public holidays), plus 3 Privilege Days. Additional Annual Leave can be accrued as paid time off in lieu of overtime (TOIL).
Education & Training Opportunities
Continuous Professional Development, Training and Further Education courses are paid for at CHI's discretion where relevant.
Paid Study & Exam Leave
CHI encourages further education and development of staff and provides paid study and exam leave at their discretion.
Paid Sick Leave
CHI operates a paid sick leave scheme for employees on an incremental scale based on length of service. CHI also operates an Income Continuance Scheme for eligible employees on long-term sick leave.
E-Working Allowance
An electronic working allowance is payable to employees daily for remote-working during the COVID-19 Pandemic.
Professional Memberships
Fees for relevant membership bodies paid for at CHI's discretion.
Travel & Subsistence
Travel and subsistence allowances will be paid similar to public sector rates, in accordance with CHI's Expenses Policy.
Pension
Co-operative Housing Ireland offers a defined contribution pension plan. Employees have access to the scheme on successful completion of their six-month probationary period.
Probation
The contract for the role of HR Administrator will originally be for 12 months with a 6-month probationary period.
Garda Vetting
All posts are subject to Garda Vetting.