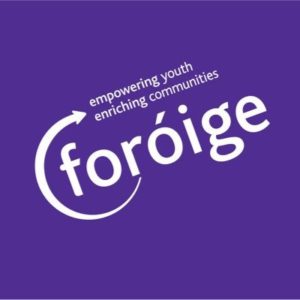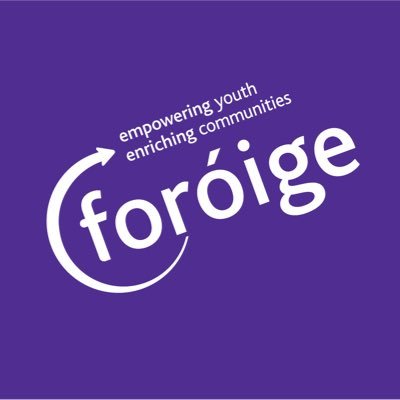 Role title: HR Graduate Assistants (x 2 roles)
Location: Foróige Head Office, Parkwest, Dublin 12. Due to ongoing public health advice, the roles will initially be remote.  
Duration: 12-month graduate traineeship 
Hours: 35 hours per week  
Remuneration: €23,000 per annum, 29 annual leave days (pro-rated) plus a company day for Good Friday. 
Description: 
For Purpose is Ireland's nonprofit graduate programme. We connect talented graduates who are looking to make a real impact in their careers with organisations across the nonprofit sector.  
Graduate trainees on the For Purpose programme receive one-to-one mentoring and support throughout their traineeship. The programme provides you with the skills and development opportunities to start your career in the nonprofit sector and build your potential. 
Foróige are seeking to add two ambitious and talented HR Graduate Assistants to their team as part of the For Purpose graduate programme. These roles will be based in Foróige's office in Parkwest, Dublin 12 while initially taking place remotely. This is an excellent opportunity for  graduates who are interested in beginning a career in HR with one of Ireland's leading national voluntary youth agencies.  
About Foróige:  
Foróige is an independent, non-profit national voluntary youth organisation engaged in out-of-school youth development and education. The organisation aims to enable young people to involve themselves consciously and actively in their own development and the development of society. Foróige employs over 480 staff and involves thousands of volunteers in the creation and delivery of high quality services to young people through the operation of over 600 Foróige Clubs, the Big Brother Big Sister Programme and over 140 General Youth Services and Special Projects. These community-based and community-supported initiatives are run throughout the country, in rural and urban environments, and generally in partnership with various voluntary and statutory agencies. The organisation is a registered charity and is supported by a combination of statutory, philanthropic and corporate funding. Foróige is an equal opportunity employer and is committed to a policy of Equality of Opportunity in its employment practices. 
The HR team forms an integral part of Foróige by supporting its 480 staff, managing recruitment and dealing with a range of HR functions across the organisation. To build on its capacity, Foróige are now seeking to add two HR Graduate Assistants to their team.  
HR Graduate Assistant  
The HR Graduate Assistants will have a diverse role within Foróige and will be key members of the HR team. Reporting to the HR Manager, the graduates will be responsible for a range of administrative functions in both wider HR services and recruitment. These responsibilities underpin the work of Foróige's HR team and will include areas such as:  
Tracking and processing all forms of leave including sick leave, maternity leave and other leave applications

 

Updating all HR metric records and maintaining both electronic and paper filing systems

 

Managing all aspects of recruitment administration including advertising,   applications and interview coordination 

 

Coordinating HR audit requirements for the organisation 

 
In addition to the above responsibilities, the graduates will contribute to HR projects across the organisation and help to foster a culture of continuous improvement in Foróige by being service orientated and supporting the overall HR function.  
This is an ideal opportunity for a graduate with a third-level degree in areas including HR, organisation psychology, business with a HR focus and other relevant backgrounds. We are searching for energetic and motivated individuals to join Foróige's team and to be a part of the For Purpose programme. The successful candidates will have the chance to make a real contribution in Foróige while developing their skills and learning throughout the course of the graduate programme in a large nonprofit organisation.  
Do you fit the profile we are looking for?  
Third level qualification (min. level 8) in HR, organisation psychology, business with a HR focus or other relevant areas 

 

Excellent interpersonal skills and ability to communicate effectively 

 

Ability to be self-motivated and work on own initiative and also as part of a team

A high level of organisational skills and the ability to prioritise workload and meet deadlines

Strong administrative/IT skills, experience of using Google Suite is desirable 

Excellent attention to detail

Willingness to work outside normal office hours on occasion 

Demonstrable interest in beginning a career in the nonprofit sector 

 
If your ambition is to work in the nonprofit sector with an organisation supporting the development and growth of young people throughout Ireland, then we would like to hear from you.  
The closing date for applications is Monday 7th June.  
To apply, please use the following link to submit your application on gradireland.  
https://gradireland.com/graduate-jobs/jobs/626724  
Foróige is committed to a policy of Equality of Opportunity in its employment practices.