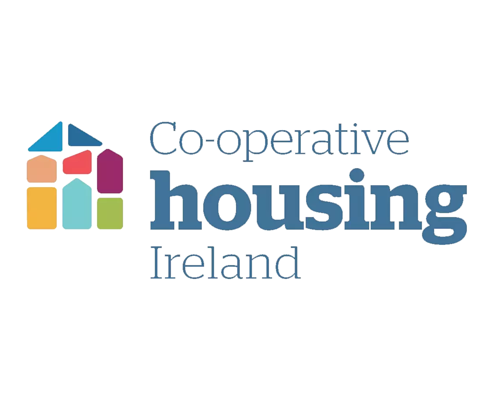 Role title: Housing Officer Trainee
Location:  Co-operative Housing Ireland (Dublin West), 123 Avondale Park, Mulhuddart, Dublin 15 (with regular travel around the Greater Dublin Area). Due to ongoing public health guidance, remote working will also form a part of this role.
Duration: Initial 12-month contract with the aim of progressing to permanency within Co-operative Housing Ireland on successful completion of the Graduate Programme (subject to performance).
Hours: 35 hours per week
Remuneration: €28,000 with 22 days Annual Leave.
Description
For Purpose is Ireland's nonprofit graduate programme. We connect talented graduates who are looking to make a real impact in their careers with organisations across the nonprofit sector.
Graduate trainees on the For Purpose programme receive one-to-one mentoring and support throughout their traineeship. The programme provides you with the skills and development opportunities to start your career in the nonprofit sector and build your potential.
Co-operative Housing Ireland
Co-operative Housing Ireland (CHI) is an Approved Housing Body (AHB) that represents, promotes and develops the co-operative housing movement in Ireland. CHI works closely with various stakeholders in the housing sector, including Local Authorities, Government, aspiring homeowners, tenants and developers, to provide high quality social-rented, co-operative homes across the country.
Co-operative Housing Ireland is seeking to add a Housing Officer Trainee to its housing management team. The Graduate will learn how to provide exceptional housing management services to tenants and develop within their role to become the main point of contact between an Approved Housing Body and tenants. The Housing Officer Trainee  will gain a thorough understanding of social housing and will be provided with one-to-one mentoring and support from For Purpose. This role provides an excellent opportunity to start your career in social housing management.
Housing Officer Trainee
The Housing Officer Trainee will have a varied role from day-to-day management of rented properties through to liaising with a variety of organisations and agencies. The key elements of this role involve communications and relationship management, record-keeping and data management, and project management.
Communications and relationship management
The trainee will communicate with tenants, helping them resolve any housing problems, and advising of outcomes in a timely manner.  The trainee will learn about the relevant agencies in this sector and liaise with tenant groups, local authority councillors, property professionals and other support and welfare organisations.
Record keeping and data management
The trainee will learn how records, cases and application processes are managed and will contribute to maintaining accurate records. The trainee will prepare and summarise key aspects of housing management processes for review by line manager.
Project Management
The trainee will learn about the Co-operative housing movement and the day-today management of social housing. This will involve managing rented properties, responding to issues that arise and escalating concerns to the relevant person/agency as appropriate.
This is an ideal opportunity for a graduate with an interest in social housing and a commitment to working with a housing co-operative that seeks to provide high quality social-rented and home ownership co-operative homes across the country. We are searching for a motivated individual, with strong communication skills, to join CHI's team and be a part of the For Purpose programme. The successful candidate will have the chance to make a real contribution to the organisation and develop their skills throughout the course of the traineeship.
Do you fit the profile we are looking for?
Minimum level 8 degree in any discipline.
Strong communication skills.
Interest in working with diverse social groups.
Ability to adapt to challenging situations.
Excellent organisation skills.
Strong interpersonal and relationship management skillset.
High degree of initiative, flexibility and creativity
Strong commitment to teamwork.
Passionate about working in the social housing sector.
Full clean driving licence and access to a vehicle
Permission to work in Ireland
If your ambition is to work in the nonprofit sector with an organisation committed to social housing, then we would like to hear from you.
The closing date for applications is Wednesday, 8th September 2021.
To apply, please send your CV and cover letter to rhonda.wynne@forpurpose.ie. For more information on Co-operative Housing, click here.