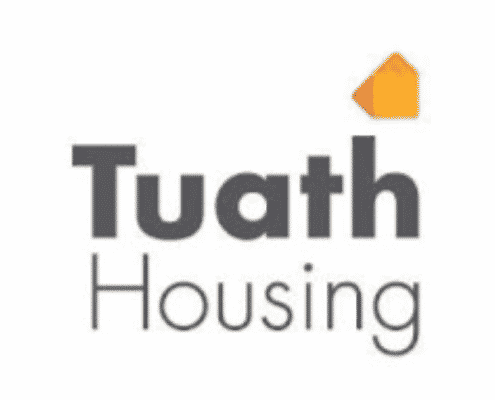 Role title: Graduate Legal Administrator
Location:  Tuath Offices, 33 Lower Leeson Street, Dublin 2 ( In Line with Government Health Advices) – Dublin office / Hybrid Working
Duration: 12 month graduate traineeship with the prospect of progressing with Tuath Housing
Hours: 37 hours per week, full-time, Monday to Friday.
Remuneration: €25,365 plus 24 days Annual Leave
To Apply: Please ,send your CV and a cover letter to rhonda.wynne@forpurpose.ie (in word doc format only – no PDFs) before 5pm on Friday, January 28th, 2022. This position commences in March 2022.
The successful candidate for this role will participate in the For Purpose Graduate Programme.
For Purpose Graduate Programme
For Purpose is Ireland's nonprofit graduate programme. We connect talented graduates who are looking to make a real impact in their careers with organisations across the nonprofit sector.
Graduate trainees on the For Purpose programme receive one-to-one mentoring and support throughout their traineeship. The programme provides you with the skills and development opportunities to start your career in the nonprofit sector and build your potential.
Tuath Housing is seeking to add a driven and ambitious Graduate Legal Administrator to its team. This role will be based in Tuath's office in Dublin and will offer the Assistant the chance to join one of Ireland's leading Approved Housing Bodies.
About Tuath Housing:
Tuath Housing provides accommodation for single people, families and those with special needs. Since its establishment in 2000, Tuath Housing has grown to become one of Ireland's largest approved housing bodies. The organisation currently provides and manages over 7,300 homes with offices in Dublin, Cork, Galway and Dundalk.
Tuath Housing's motivation is not financially driven. It aims to provide long-term, safe and quality housing, at the best possible value whilst locally building mixed, sustainable communities. Tuath's staff are essential to achieving this aim.
Tuath Housing Graduate Legal Administrator: Duties and Responsibilities
The Graduate Legal Administrator will assist the Director of Corporate Services and Legal Team in providing support to a busy team. This role will involve co-ordination with the Senior Management Team, other Tuath Departments and external stakeholders.
The post requires excellent planning and organisational skills, administration skills, a dedication to detail and a willingness to adapt to ever changing conditions and pressures.
Graduate Legal Administrator role involves:
Preparing and reviewing array of legal documentation
Researching new areas of legislation and legal practice and preparing memoranda for internal stakeholders
Assisting the Legal Team in maintaining information and records and preparing reports for relevant stakeholders both internal and external
Assisting with the maintenance of filing system and developing and maintain directory of template documents
Acting as the initial point of contact for legal and insurance queries
Monitoring and redirecting group and departmental incoming e-mails from third parties
Collating agendas for meetings, minute taking and circulation of minutes
Assisting the team in following up with external and internal stakeholders for information as required
Scanning documents, postage, file management, stationary requirements
Other Responsibilities:
To positively promote the Association in all activities
Adhere to all Tuaths policies and procedures always
To be aware and act in accordance with Tuath's Health and Safety Policy.
Complete reports/ submissions for Tuath's Board meetings
To undertake any training courses deemed necessary for your role if it evolves
To undertake any other duties which are consistent with the responsibilities of the post as directed
This opportunity would suit a graduate with a law degree and/or legal background with exceptional organisation skills and attention to detail looking for a career with purpose in the nonprofit sector with one of Ireland's leading Approved Housing Bodies.
We are looking for an ambitious graduate with the following profile:
Third level qualification in law or a related discipline
Excellent organisational and time management skills
Ability to work under pressure, manage a busy workload and meet deadlines
Strong IT skills including knowledge and proficiency of MS Office Suite
Excellent communication and negotiation skills
Excellent interpersonal skills
Strong verbal and written skills
Planning and analytical skills
Ability to be self-motivated and work on own initiative and also be part of a team
Ability to handle sensitive and confidential information
Can-do attitude and flexible approach
Ability to deal with problems/enquires in a diplomatic and sensitive manner
Willingness to work outside normal office hours on occasion
Knowledge of the nonprofit/charity sector
Experience of working independently
Experience of drafting and presenting reports
If you fit this profile, then we would like to hear from you. The closing date for applications is Friday 28th January 2022 at 5pm.Please send your CV and a cover letter (in word doc format only – no PDFs) to rhonda.wynne@forpurpose.ie  including "Tuath Housing: Graduate Legal Administrator" as the subject of the email.
For more information on For Purpose please visit our website. For more information on Tuath Housing please see their website here.