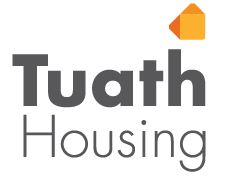 Graduate Legal Administrator
Role title: Graduate Legal Administrator
Location: 33 Lower Leeson Street, Dublin 2
Duration: 12 month graduate traineeship with the prospect of progressing with Tuath Housing
Hours: 37 hours per week
Remuneration: €21,658 per annum
Description:
For Purpose is Ireland's not-for-profit graduate programme. For Purpose connects not-for-profit organisations with talented graduates who are looking to make a real impact in their careers with mission driven organisations.
Graduate trainees on the For Purpose programme receive one-to-one mentoring and support throughout their traineeship. The programme provides you with the skills, support and connections to start your career in the not-for-profit sector and develop your leadership potential.
Tuath Housing is seeking to add a driven and ambitious Graduate Legal Administrator to its team as a part of the For Purpose programme. This role will be based in Tuath's office in Dublin and will offer the Assistant the chance to join one of Ireland's leading Approved Housing Bodies.
About Tuath Housing:
Tuath Housing provides accommodation for single people, families and those with special needs. Since its establishment in 2000, Tuath Housing has grown to become one of Ireland's largest approved housing bodies. The organisation currently provides and manages over 5,500 homes with offices in Dublin, Cork, Galway and Dundalk.
Tuath Housing's motivation is not financially driven. It aims to provide long-term, safe and quality housing, at the best possible value whilst locally building mixed, sustainable communities. Tuath's staff are essential to achieving this aim.
Purpose of the Graduate Legal Administrator's role: 
The Graduate Legal Administrator will work closely with the Director of Corporate Services and Senior Solicitor in Tuath Housing to provide support in a busy team. The Administrator will coordinate with a range of stakeholders including Tuath's senior management team, departments across the organisation and external stakeholders in preparing a wide range of legal documentation. They will also work with the legal team in preparing reports for internal and external stakeholders and ensuring that accurate records are maintained.
In addition to these areas, the Graduate Legal Administrator will provide key administrative support including assisting with requests for information, maintaining/updating directories of external stakeholder information such as contact details and other required information that supports the delivery of social housing units, coordinating meetings and team diaries and the preparation of meeting agendas, minutes, action points and other administrative responsibilities.
This opportunity would suit a graduate with a law degree and/or legal background with exceptional organisation skills and attention to detail looking for a career with purpose in the not-for-profit sector with one of Ireland's leading Approved Housing Bodies.
We are looking for an ambitious graduate with the following profile:
Third level qualification in law or a related discipline
Excellent organisational and time management skills
Ability to work under pressure, manage a busy workload and meet deadlines
Strong IT skills including knowledge and proficiency of MS Office Suite
Excellent communication and negotiation skills
Excellent interpersonal skills
Strong verbal and written skills
Planning and analytical skills
Ability to be self-motivated and work on own initiative and also be part of a team
Ability to handle sensitive and confidential information
Can-do attitude and flexible approach
Ability to deal with problems/enquires in a diplomatic and sensitive manner
Willingness to work outside normal office hours on occasion
Knowledge of the not-for-profit/charity sector
Experience of working independently
Experience of drafting and presenting reports
Full, clean driving licence and daily use of car. Where prevented from this due to a disability the candidate must be able to demonstrate how they will meet the mobility requirements of the post
If you fit this profile, then we would like to hear from you.
The closing date for applications is Friday 30th October.    
Please send your CV and a cover letter to Adrian.McCarthy@forpurpose.ie including "Tuath Housing: Graduate Legal Administrator" as the subject of the email. For more information on For Purpose please visit forpurpose.ie, for more information on Tuath Housing please see www.tuathhousing.ie