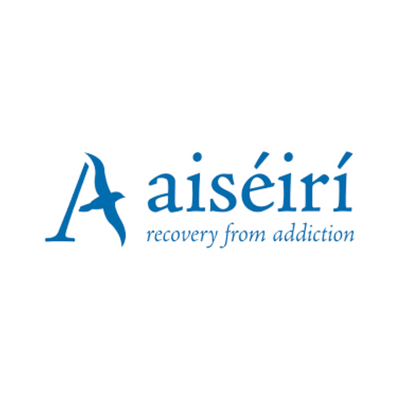 Role title: Communications and Engagement Officer
Location:  Aiséirí, 18 The Mall, Waterford City, X91 RDW7
Duration: Full Time/Fixed term – 12 months
Hours: 9am to 5pm
Salary: €30,000
Leave: 27 days annual leave
To Apply: Please send your CV and a cover letter to rhonda.wynne@forpurpose.ie (in word doc format only – no PDFs) before 5pm on Friday, July 29th, 2022.
For Purpose Graduate Programme
For Purpose is Ireland's nonprofit graduate programme. We connect talented graduates who are looking to make a real impact in their careers with organisations across the nonprofit sector.
For Purpose is recruiting a 'Communications and Engagement Officer' on behalf of Aiséirí Addiction Treatment Service.  The successful candidate for this role will participate in the For Purpose Graduate Programme.
Aiséirí
Aiséirí provides residential and community based addiction treatment service for adults and young people. Our services include detox, primary and secondary residential treatment and a continuum of care programme.
Aiséirí is seeking to recruit a 'Communications and Engagement Officer' to support the Development, Communications and Marketing team.
The Graduate will learn about Aiséirí Addiction treatment service and work to support the development of content for the social media platforms, the website and campaigns including fundraising campaigns. This is a new role and the person appointed will have a chance to develop their portfolio and shape the digital engagement approach for Aiséirí.
The graduate will be provided with one-to-one mentoring and support from For Purpose and attend monthly learning seminars. This role provides an excellent opportunity for a creative individual, keen to demonstrate initiative in an organisation working to address one of the key social issues in Ireland.
The graduate will be supported by and report to the Development, Learning & Engagement Manager in Aiséirí.
The role will be varied from the day-to-day management of social media, through to developing content, driving engagement, running ad campaigns, devising and designing brochures and literature. It will include in person networking and engagement, representing at events, co-hosting and organising fundraising activities.
Key Elements of the role
Content Creation
Collaborate with and support colleagues on content production
Contribute to the marketing plan and idea creation
Assist in the creation of vlogs and short videos, press releases, and online content (content calendars and scheduling)
Create and support editing of content, news pieces and short videos, for the website
Digital Marketing Management
Manage and monitor social media channels, including LinkedIn and Twitter
Promote Aiséirí's ethos.
Drive engagement through online marketing, campaigns and communications
Event Management
Manage the logistics for fundraising and advocacy events both on line and in person.
Assist with goal setting and creative thinking
Support and manage stakeholders in advance of and post events
Analysis and Development
Review and analyse social media analytics
Report on all digital communications and analytics
Use analytic insights to inform the digital engagement strategy
Keep informed about media strategies and best practice in digital engagement
Identify opportunities for digital projects and development of content
Evaluate opportunities to run digital ad campaigns
Suggest strategies and approaches to establish and build online presence and engagement
This is an ideal opportunity for a graduate with an interest in digital and in person communications.
We are searching for an innovative, motivated individual, with strong communication skills, to join our team and be a part of the For Purpose programme. The successful candidate will have the chance to make a real contribution to the organisation and develop their skills throughout the course of the traineeship.
Do you fit the profile we are looking for?
Minimum level 8 degree in a relevant discipline.
Relevant experience in digital marketing / communications / campaigns / events
Excellent communications skills (written and oral)
Experience in using social media channels
Strong IT Skills, including Microsoft Office 365, Excel, PowerPoint, Excel, Word
Experience analysing and reporting on data from Google Analytics
Full permission to work in Ireland
Creativity in developing multimedia and social media content
Excellent attention to detail
High level of initiative
Strong organisational skills
Highly motivated person with a passion for the mission and vision of the organisation.
This job description is not a definitive list of tasks; rather it is designed to give an overview of the job. It is envisaged that the post-holder will use their own initiative and develop the job under guidance so that the organisation's aims are achieved.
If your ambition is to work in the nonprofit sector with an organisation committed to addiction recovery, then we would like to hear from you.
To Apply: Please send your CV and a cover letter to rhonda.wynne@forpurpose.ie (in word doc format only – no PDFs) before 5pm on Friday July 29th 2022.
Please include 'Aiséirí: Communications and Engagement Officer' as the subject of the email. For more information on For Purpose please visit our website, or visit here for more information on Aiséirí.